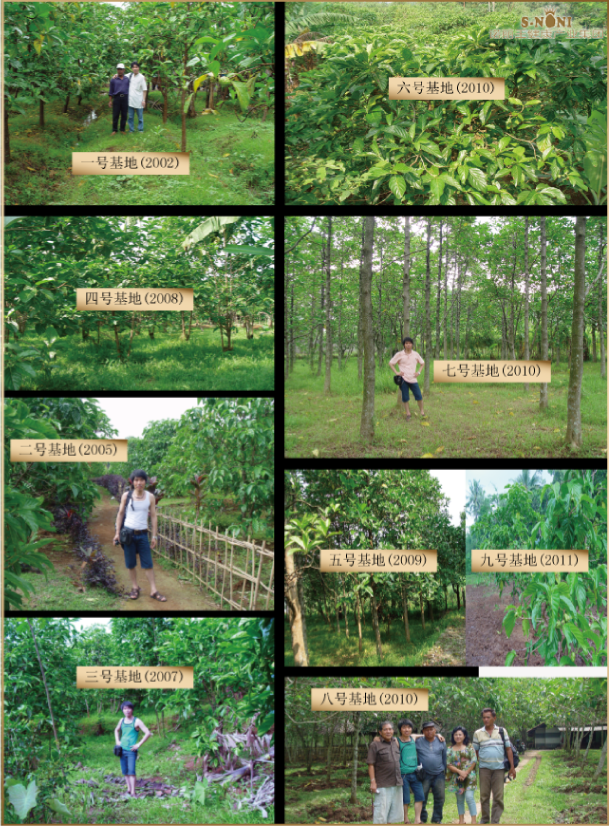 S-NONI GROUP originates from Taiwan「Hong Feng International Trade Co.,Ltd.」in 1998.And in 2006 it founded noni production base in Indonesia---cradle of noni,where there are so far nine precious wild ecological planting bases. In 2005「Shanghai Ying Yan Trade Co.,Ltd.」was established in Shanghai,China.After building the brand「S-NONI」,it began to import noni materials and do sale business in China.Under the service tenet of 「Adhere to product quality.Don't let customers complain」,sales grew from 6 tons in 2006 to 500 tons in 2015. To meet the demands of rapid business expansion and opening up international business,「Shanghai Industrial Co.,Ltd.」was established in 2012,mainly aimed at import business.In 2013,「S-NONI Group Limited(HK)」was established to co-ordinate the international operations of the group.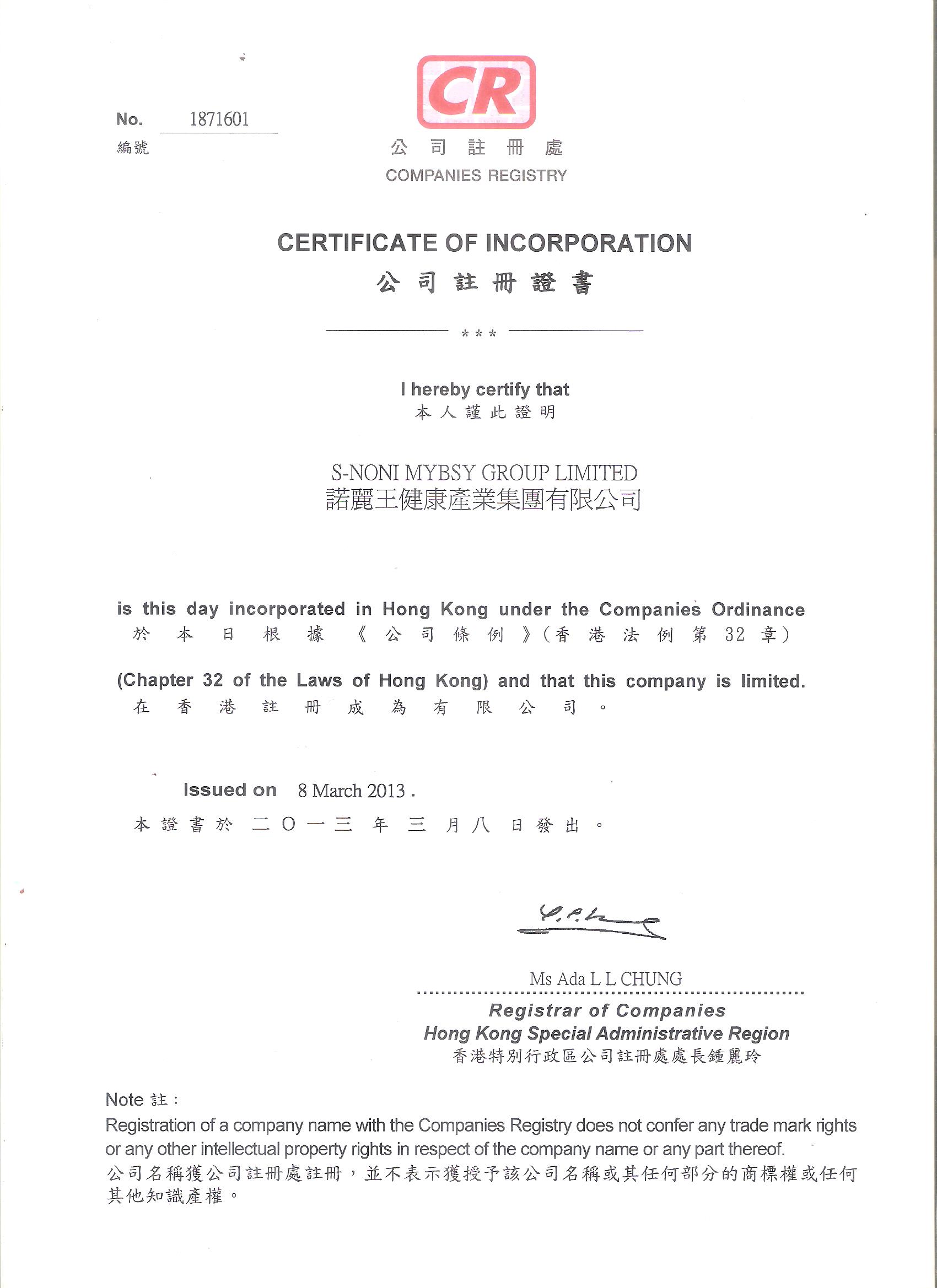 From Contracting to Independent Industry Scale
In order to integrate the major projects ,in 2015,S-NONI Group began to purchase wild planting bases of high quality,expand the second factory.So far,S-NONI has been transformed from contracting bases to its own, independent production bases.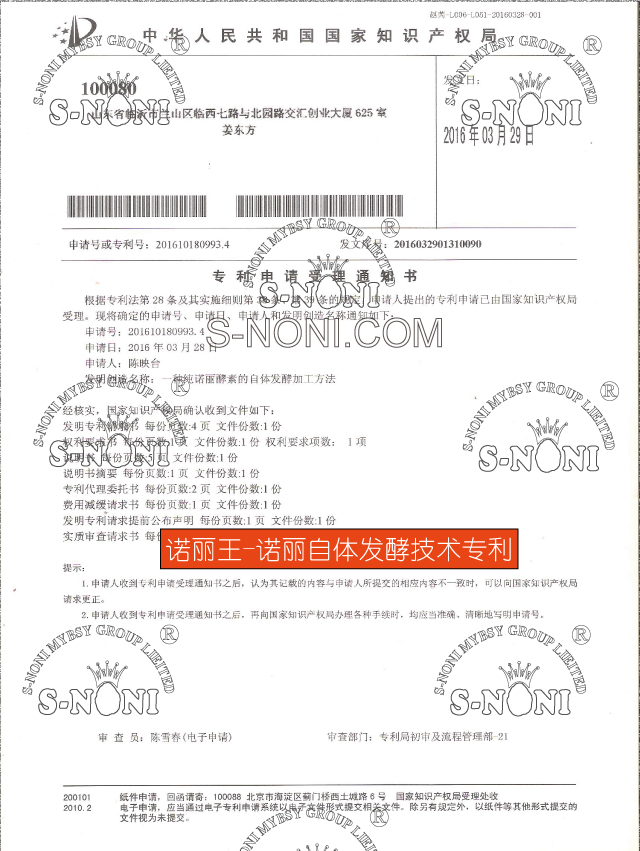 Invention Content:
This invention provides a method for [Noni itself fermentation].The whole process is divided into three steps of fermentation without adding other things,keeping the raw ingredients of Noni fruit not destroyed,avoiding the risk of food additives.And it can also make the fermentation adequate,making metabolism of the rich nutrients contained in noni fruits more completely.
The technical solution is as follow:Ripe noni fruit→select→wash—dry→bake→the whole fruit into the bucket→1st step of fermentation→2nd step of fermentation,squeeze→filtrate→raw material of noni enzyme→3rd step of fermentation→sterilize→filling→press the cap→knock bottles down→test→spray→date-printed→labeling→shrink package→packing→check→end products→third party inspection
The invention has at least the following technical effects or advantages:
Add no additives except noni fruit.So it's 100% pure noni enzyme.
Using the technology of whole fruit fermentation,avoid the pollution caused by beater.Three steps of itself fermentation,avoid the ingredients of noni fruit destroyed by the high temperature in the production process.S-NONI's pure noni enzyme made from three steps of itself fermentation,has strong antibacterial ability because of its active ingredients.In addition there is no step of [End fermentation] ,so before filling into products,the S-NONI's noni leaven still maintains a viable state,it can kill most of the harmful bacteria,the autofermentation is continued.It can be stored for a long time in normal temperature,the longer the more mellow.
The sterilization is done by pasteurization with 87 degrees/3 seconds when filling. It can avoid the original ingredients of noni fruit destroyed once again by high temperature and long time sterilization in the filling process.In addition,the original active ingredients and safety of noni enzyme can be retained as much as possible.
The normal sterilization methods of 102~115 degrees/30~50 seconds may already completely kill the active ingredients of noni enzyme.The boiler sterilization also completely destroy the active ingredients of noni with high temperature above 115 degrees.